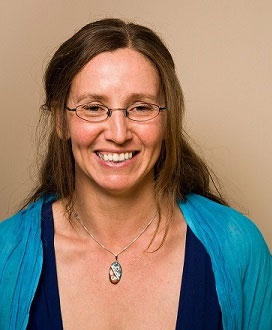 I am passionate about helping people reconnect to their authentic-selves through reclaiming a deeper connection to their body, emotions and needs. I also love supporting people to reawaken and develop their gifts, qualities, passions and unique Soul's calling so they can begin to live the life they truly desire.
My guiding principles are a firm belief in the mind-body-spirit connection as the route to wholeness; that being deeply connected to and rooted in the natural world is vital for good all round-health and keeps us balanced; that soul speaks through the body and psyche in our symptoms, dreams and imagination, and that every living being is of equal value and all life is precious.
Working in partnership with nature comes easily to me. I connect with animals and the natural world both in this reality and through the magic and mystery of the Shamanic way of perceiving and communicating with nature. I see signs and messages from nature all of the time and actively bring this into my work with people to enhance awareness and healing.
One of my other passions is for the wild; in particular wild natural places and wild horses. I love to spend my spare time tracking down herds of feral/semi-wild ponies and horses here in the UK, and spend hours watching and photographing them. I have had significant experiences with feral herds over the years which I often write about,and I also actively draw lessons from these experiences to enhance my understanding of and support of our domesticated horses.
I love to write and on most days I can be found writing articles, blogs and Facebook posts, as well as poetry. I am currently enjoying embracing my new role as writer and author having recently published my first book, The Horse Leads the Way. I have recently launched my new Patreon Page too.
I am also very passionate about social justice, freedom and equality for all; protection of the natural world and all its creatures, and global peace and nonviolence.

Innate Gifts & Qualities:

I am a Highly Sensitive Person (HSP), an empath, intuitive, visionary, Wise Woman, and wounded healer.
I have a natural rapport with animals and in particular with horses, and am committed to offering them a respectful, gentle, sensitive and loving connection and presence. I am a passionate advocate of horses as sentient beings in their own right, and in particular advocating for a true partnership role for the horse in all equine facilitated work. (See more about this in my book, The Horse Leads the Way).
I am passionate about supporting people in their vulnerability and growth, with a strong ability to empathise with others and to "create and hold a safe, sacred space" for individuals and groups; often described by others as "second to-none".

My own daily life is infused with nature-based, Shamanic, Celtic and Divine Feminine spiritual beliefs and practices. Nature is my healing guide; the soothing balm of the Soul and my teacher for personal and global healing and living. The horses form a substantial part of this for me but definitely within the loving embrace of all Mother Nature and Spirit. A number of years ago I began my Shamanic Initiation which is something I am keen to continue exploring further so that I can eventually include Shamanic practices in my work.
I am also a big dreamer and have been actively engaging with my own dreams for more than a decade. I take the approach that each dream is a portal into the Self and the collective, and that the symbols, feelings and energy of dreams can guide us to integration of our many parts of the psyche, as well as helping us to develop at a deep level.

Formal Qualifications and Training in Equine Facilitated Learning:

I graduated as an Eponaquest Instructor in 2007, following two years of study at the Epona International Study Centre in Arizona (renamed as Eponaquest Worldwide), with Linda Kohanov and Kathleen Barry Ingram. I also completed the LEAP EFL facilitator training in 2015.
I now have over 12 years' experience of Equine Facilitated practice and so bring a depth and solid base of experience to my work. I continue to do ongoing professional development training, study and reading to expand my professional abilities, as well as my own personal development and inner-work on a daily basis. I am presently studying Jungian Psychology for my own growth and to deepen my appraoch to my work through self-study methods.
CPD courses I have attended in recent years include:
Deepening Somatic Presence
Working with Dreams, Active Imagination, Symbols and Archetypes
Shamanic healing techniques
Jung and Dreams.
Background and other experience:

My love of horses began from my first breath. As a young child I longed for a pony to love and ride. My experience with horses began when I was aged 11 and asked to look after two ponies which I relished. My formal career working with horses began when I was 16 and I trained with the BHS as a riding instructor. As well as my equine pursuits, I always loved to study and graduated from the University of Bradford with a BA (Hons) in Peace Studies, and I also hold a Postgraduate Certificate and JNC national qualification in Youth & Community Work. During my 20's and early 30's I worked as a support worker; a welfare rights and housing advice worker, and a community development worker, predominantly with marginalised people and communities including refugees and asylum-seekers.

In my early-thirty's I took a much needed break from this work and, as I began some soul-searching and healing, I found myself returning to the horses. Through a series of synchronicities I found myself reading about being Highly Sensitive and, as a result of this, I read the life-changing book The Tao of Equus, by best-selling author and Eponaquest founder Linda Kohanov. Following a strong Soul-Calling I then travelled to Arizona to train with Linda. In 2007 I established my EFL business Equine Reflections, now re-named The Horse's Truth, in my home town of Telford, Shropshire.
In addition, I also have substantial experience of working in the not-for-profit sector, both in front-line service provision and at the infra-structure level, supporting the development of community-based organisations through project coordination, fund-raising, community development, administration, social media and website development.
I have also undertaken a range of other courses to further enhance my practice, including introductions to counselling and coaching; creative and business writing; feminine embodiment practices; somatic bodywork and Reiki.

Influences and Teachers:
My own personal growth and healing and my approach to supporting others is informed by the following teachers, mentors, authors and organisations:

Linda Kohanov
Kathleen Barry Ingram
Marion Woodman
John O'Donohue
Carl G. Jung
Dr. Clarissa Pinkola Estes
Alice Miller
Bud and Massimilla Harris
Chameli Ardagh of The Awakening Women Institute
Robert A. Johnson
James Hillman
James Hollis
And many more!

Photo of Angela by Graham Barber, LRPS
"Whatever you do, or dream you can, begin it. Boldness has genius and power and magic in it."